Success Story: Macy's Inc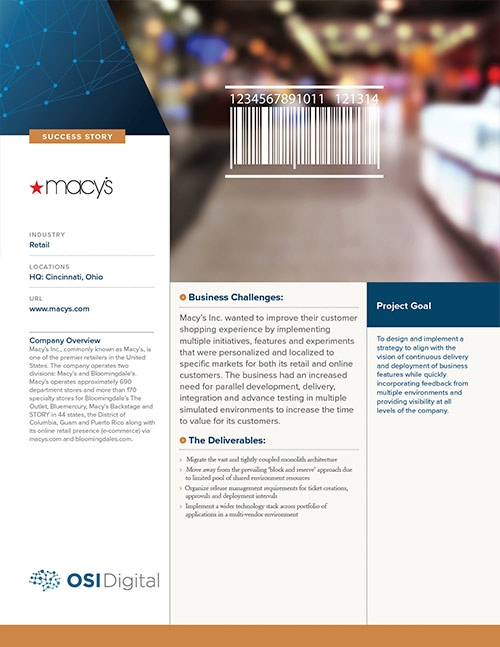 Macy's Inc. wanted to improve their customer shopping experience by implementing multiple initiatives, features and experiments that were personalized and localized to specific markets for both its retail and online customers. The business had an increased need for parallel development, delivery, integration and advance testing in multiple simulated environments to increase the time to value for its customers.
Macy's partnered with OSI Digital to design and implement a strategy to align with the vision of continuous delivery and deployment which provided visibility at all levels of the company.
To download the full success story PDF, please register below.