WHAT WE DO
Our Partner Ecosystem
OSI Digital has built strong partner alliances with the world's leading technology providers. In fact, we are recognized as a preferred partner of choice by technology industry giants. As a member of a select group of top tier consulting partners, we have cultivated these trusted relationships to drive better business outcomes for our joint customers.
Partner with us to harness the combined power of the world's leading business applications and platforms. At OSI Digital, we bring a breadth of expertise and experience with these major platform technologies. We work closely with our customers to help them better understand how these technologies work together in order to gain the highest return on investment.
Our Partners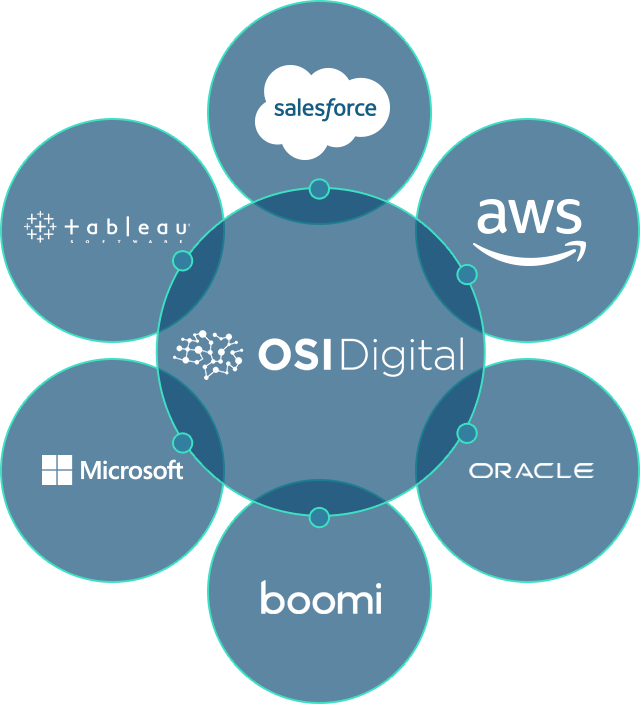 Interested in partnering with us?
Let's start a conversation.
OSI Digital can help optimize performance and enable data-driven outcomes for your business