Decoding Digital: From Hype to Driving Real Business Value
Author: Glenn Gesell
There's been a lot of talk about digitization, digitalization, and digital transformation. In fact, these terms are often used incorrectly and interchangeably. Although there may be varying definitions and opinions on the topics, one thing is certain, there's a lot of confusion about what they are and more importantly, how each one actually drives business value for organizations that are trying desperately to catch the digital train.
When we rebranded our company from OSI Consulting to OSI Digital last year, we received our fair share of questions on the topic. Let me start by breaking it down and defining the concepts.
Let's Get Digital
Gartner defines digitization as the process of changing something from an analog to digital form without any changes to the process itself. Today, digitization is primarily used in the context of document capture via scanning or completing forms online instead of on paper. Let's use recruitment as an example. In a digital world, when a candidate applies for a job, rather than filling out a paper form they would utilize a web application to input their employment details online. From there, a digital rendering, like a PDF, is created and the data elements would be stored, accessed and used by the employer in subsequent processes such as onboarding.
So, what's the value? Digitization is the building block necessary for digitalization and digital transformation. By moving from traditional paper to digital data we can begin to design solutions to automate and streamline business processes. Digitization lays the foundation for businesses to access and leverage data more quickly and across multiple systems. However, there cannot be digitalization or digital transformation without the digitization of data.
Driving Greater Insights with Digitalization
Digitalization, on the other hand, is defined by Gartner as the use of digital technologies to change a business model and provide value-producing opportunities. They call this the process of moving to a digital business.
At OSI, we have deep experience in the digitalization process as we've helped our customers transition from traditional businesses to digital businesses for over 25 years. We've worked closely with our customers to automate their business operations and functions. (Not just simply digitizing their data.) We've helped them implement and adopt digital technologies to gain actionable insights from their data and utilize it for better informed decision-making.
While digitization is more about capturing data, digitalization is about automating business processes and gaining business insight from the data. Going back to our recruitment example, when a company decides to move forward with a candidate and make a job offer, digitalization enables the company to extract employee data (i.e. – name, contact info, position, salary, location, etc.) generated by the initial application which captured it. This enables the hiring company to automate the generation of an offer letter and the many steps necessary to onboard the employee.  As companies are competing for top talent, digitalization is indeed driving increased value for organizations.
All Roads Lead to Digital Transformation
Inevitably, digitalizing your business often leads to the path of digital transformation. Gartner defines digital transformation as the process of exploiting digital technologies and supporting capabilities to create robust new digital business models and revenue streams.
In relation to our recruitment example, digital transformation enables companies to implement smart hiring strategies by effectively filtering and correlating massive volumes of applicant data more quickly to assess skills and identify/hire "the right" candidates more swiftly than ever before. By leveraging the employee data sets, employers can then automate the onboarding process, reducing recruitment costs for the company. One of our customers, a major staffing company, has capitalized on this shift by monetizing their rich applicant data. They recognized the value of the data they capture through their day-to-day operations and identified a market desiring to pay for their insights on this data. Being a data and data analytics service provider was not this customer's core business – staffing was. However, through their digital transformation, they identified a market for a new product which resulted in new revenue streams for their business.
To summarize, first we digitize data, then we digitalize processes and finally, with digital transformation, we fully leverage both of these things to disrupt the entire business strategy. Digital transformation requires fundamental cross-organizational change and alignment along with the implementation of digital technologies in order to be truly successful.
Helping Our Customers Build a Transformative Culture
At OSI Digital, we work with C-Level executives to create strategies that leverage digital technologies to enable the innovation of their entire business or elements of their business and operating models. Digital transformation touches everything from data management, assets and operations, business processes, supply chains, product development and delivery, to the end customer experience and more. Most companies today capture large volumes of data throughout their daily operations. Through OSI's digital transformation process, our customers have identified new products and services outside of their core operations that are based upon the building blocks of digitization and digitalization.
Understanding the differences between these concepts has helped create a seismic shift within our own culture in terms of how we think about the business outcomes we are achieving for our customers – regardless of our job functions or titles.
References: Gartner IT Glossary
Related Resources: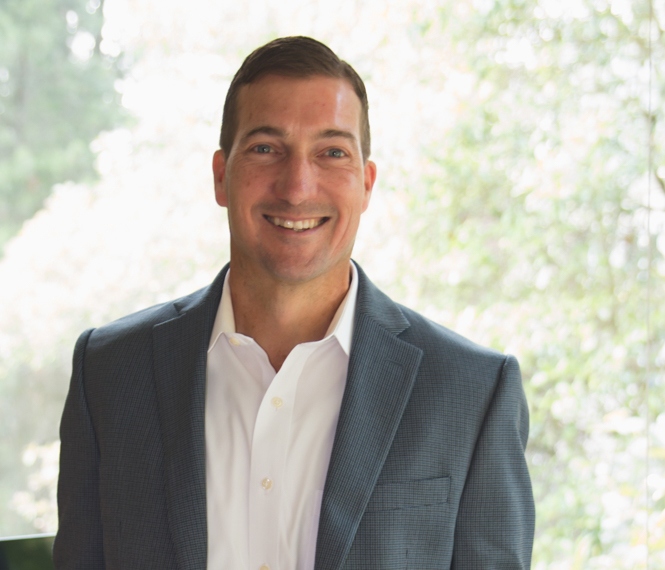 Glenn Gesell, President, OSI Digital
Glenn Gesell is a proven business and technology executive with more than 20 years of commercial and operational success across multiple geographies and industries. With his data-driven focus and deep operational and customer expertise, Glenn has successfully accelerated the business and technology strategies for the organizations he has worked for. A stand-out influencer, collaborator and change agent, Glenn combines his business acumen with a solid grasp of digital technologies to drive measurable business outcomes and results for customers. Throughout his career, Glenn's relationship-driven approach and personal touch has commanded the respect and trust of the partner community and the customers he serves. As OSI Digital's President, Glenn has played an instrumental role in growing the company and business by driving an innovation culture and commitment to service excellence throughout OSI's solution-focused practice areas and Centers of Excellence.