OSI Digital Named 'Rising Star' Partner of the Year at Tableau's 2018 Americas Partner Awards

SEATTLE, WA: Jan. 31, 2019 – OSI Digital, a global provider of business and technology solutions, is proud to be named as 'Rising Star' Partner of the Year at Tableau's 2018 Americas Partner Awards.
Tableau honored its leading technology and channel partners at their Partner Executive Kick-Off in Seattle, Washington on January 29. Each year, Tableau's partner awards recognize performance excellence and the significant achievements of its global partners.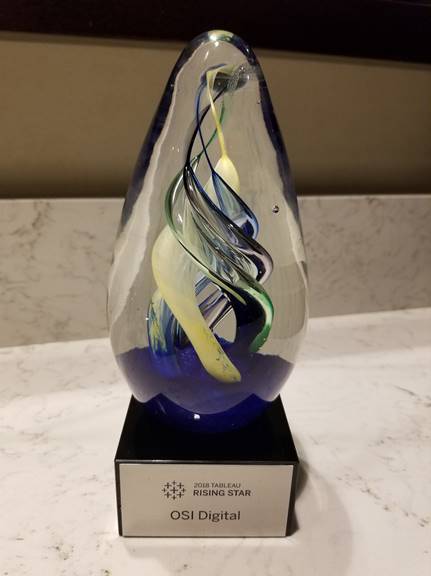 "We're thrilled with this recognition as the OSI Digital team greatly values our relationship with Tableau and the data-driven outcomes we provide for our joint customers," says Jeff Pierick, CTO, and Data Analytics Practice Leader at OSI Digital.
Jeff adds, "We look forward to expanding our capabilities to help our customers leverage the value of Tableau to uncover powerful business insights, elevate operational efficiency, create superior customer experiences, and drive new revenue opportunities."
Data Analytics Solutions to Optimize Performance
OSI Digital provides a full spectrum of Data Analytics solutions including deep experience and expertise in the implementation and deployment of Tableau products. OSI's data analytics capabilities include: data management, visual data analytics, data warehousing, data architecture, advanced analytics, embedded analytics and performance management. Learn more about OSI Digital's customer successes with Tableau including: Careform and Wedgewood Pharmacy.
OSI has developed strong partner alliances with the world's leading technology providers. Learn more about OSI Digital's global Partnerships.
Read the Tableau Announcement.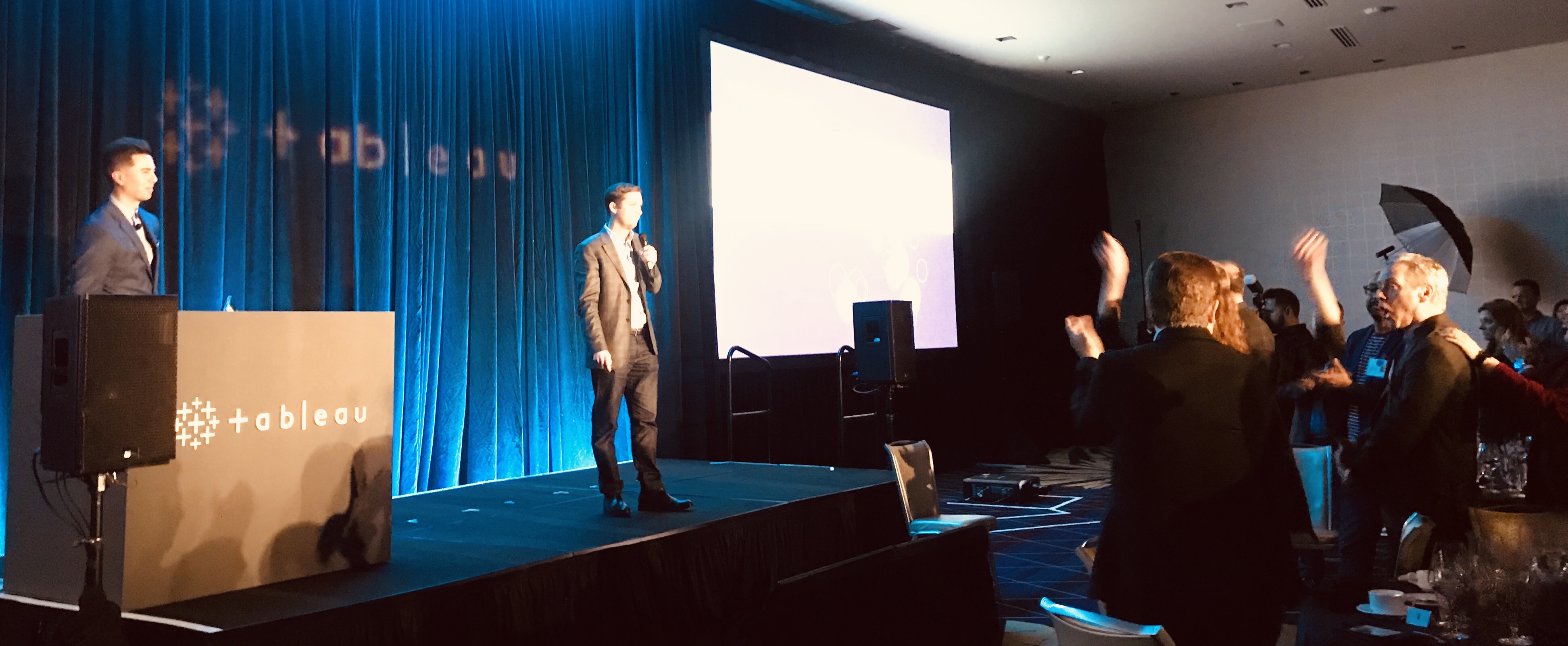 About OSI Digital
OSI Digital, Inc., (formerly OSI Consulting, Inc.) provides purpose-built business and technology solutions that optimize performance to enable data-driven outcomes for our customers. OSI Digital was founded in 1993, in California and has since expanded to a team of over 1,400 employees worldwide. We have offices in the US, Canada, India, Philippines, Dubai and Australia. Our client base ranges from start-ups to Fortune 500 corporations, including: Exelon, GE, Hyundai, Toyota, Gilead, Allergan, Yamaha, Gap and Skechers. OSI Digital has developed strong partner alliances with the world's leading technology providers such as Tableau, Salesforce, Oracle, Microsoft, GE, Amazon Web Services, Dell Boomi and Red Hat. To learn more visit: osidigital.com
(Tableau and OSI Digital Team Picture at Top of Page: (left to right) Stan de Boisse, Chelsea Graham, Bill Evidon, Glenn Gesell, Dan Miller, Jeff Pierick, Chris Pearce and Lynn Smith)
For more information, contact:
Karen Dosanjh, Vice-President, Marketing & Communications
OSI Digital, Inc.
Phone: (604) 328-5171
kdosanjh@osidigital.com