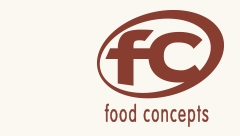 Food Concepts commenced operations in 2001. From inception, our aim has been clear-cut and focused: to revolutionize the food sector in West Africa and to deliver extraordinary satisfaction to our stakeholders. The journey began with our pioneering of the food court concept in Nigeria – a new and exciting offering for the local market. At the same time, we also imported well-developed QSR (Quick Service Restaurant) brands from South Africa. Since this time we have concentrated on developing our own brands, which already occupy prime market positions. Chicken Republic, as our flagship brand, is a classic success story.

THE CHALLENGE
Food Concepts is a leading firm in the West African food industry with a basket of top brands including Chicken Republic, Butterfield Bakery and Free Range Farms. The company has 1,500 plus employees in Nigeria and has operations in Nigeria, Ghana and South Africa with diversified businesses in Food, Entertainment Properties and Poultry. Food Concepts started implementing Oracle E-business suite R12 with the main objective to integrate all the locations, enable operations visibility and incorporate industry best practices by bringing together its operational and accounting systems while reducing the deployment time, operational inefficiencies and inaccuracies.

THE SOLUTION
OSI Digital implemented Oracle E-Business suite along with the following customizations:
Implemented General Ledger, Accounts Receivable, Accounts Payable and Cash Management, Purchasing, Order Management, Process Manufacturing, Advanced Supply Chain and Daily Business Intelligence modules of Oracle EBS
Migrated open transaction data and implemented quick batch
Developed custom programs to check pending transactions across the organizations
Integrated 70+ business locations that were on POS through an inbound interface
OSI Digital helped Food Concepts maintain 100% control of sales, purchasing and manufacturing through a streamlined and centralized procurement system.
To download the full success story PDF, please register below.
THE RESULT
OSI provided Food Concepts with global visibility of their operations along with effective online verification and reporting.
Delivered effective replacement of Sage ERP software

Eliminated duplication related to data entry which helped ensure uniformity of master data across systems

Enabled consistent, timely and accurate information for better decision making

Maintained 100% control on sales, purchasing and manufacturing through centralized procurement