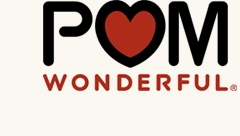 POM Wonderful is the largest grower and producer of fresh pomegranates and pomegranate juice in the US as well as the worldwide leader in fresh California pomegranates and pomegranate-based products. Sold throughout the world and in the vast majority of North American retailers, their selection of products includes pomegranate-based juices and teas, fresh fruit when in season, and fresh arils.

THE CHALLENGE
Prior to 2011, POM Wonderful and its other affiliate companies used Oracle E-Business version 11.5.0 to support their business functions. These functions included all business processes from Supply Chain Logistics to Finance. Some of the affiliate companies were still using version 11 of Oracle E-Business. In 2010, POM made a strategic decision to streamline their Oracle E-Business implementations across different companies and also decided to upgrade to Release 12 Technology.

THE SOLUTION
OSI Digital introduced a well-defined, multi-shore implementation plan for the POM Wonderful project. We implemented Oracle E-Business-based applications for various business functions for the customer.  In addition, we provided on-going 24/7 support for POM Wonderful's functional and technical groups. Our dedicated support team for POM Wonderful comprised of Oracle E-Business, database and server/operating system support experts.
OSI Digital's experienced multi-shore delivery and support process provided the POM Wonderful team with an effective knowledge transfer, faster issue resolution and ongoing communication and status updates which all lead to a smooth implementation for the customer.
THE RESULT
The OSI team delivered a detailed technical analysis, upgrade roadmap and proven project methodology to Pom Wonderful resulting in:
Proactive monitoring and resolution of issues around the clock

Improved return on IT investment

Ability to Upgrade Oracle eBusiness modules quickly

Increased flexibility to maintain databases and applications during US off-business hours for patching and upgrades