Marketing Cloud as the Key to Customer Success
Author: Guru Havanur
When choosing products for their marketing tech stack, companies will often only buy solutions that address the narrow scope of a single pressing marketing problem they are facing at that moment. As their marketing becomes more sophisticated — requiring focus on a greater number of channels — these companies end up accumulating disparate marketing products that each do their jobs well but don't easily integrate with each other. These companies often end up paying dearly for this approach when they try to consolidate them. On top of that, integrating these products to achieve cross-channel information sharing and marketing messaging consistency adds up to big dollars.
Another thing that companies going down this route often overlook is that a collection of disjointed marketing products makes it challenging — if not impossible — to connect their marketing expenditures to an individual sale. Without a cohesive marketing platform integrated with financial gateways, executive teams remain blind to their marketing ROI. With the complexity and number of channels involved in the customer journey today, any company that can't trace its marketing spend effectively is at a severe disadvantage.
Optimize Your Marketing Spend
All companies should strive to track each touch point and marketing dollar on their customers' complex buying journeys. Not only does this illuminate the pathway that consumers take to your product or service, it allows you to gauge and optimize the effectiveness of your marketing spend on each channel.
Salesforce Marketing Cloud is at the center of a suite of tools that allows you to understand your customers' buying journeys, deliver consistent and appropriate messaging through each marketing channel, and optimize your marketing spend accordingly. Marketing Cloud's Social Studio provides content publishing and production tools along with social listening and analysis capabilities that enable companies to track social media engagements and uncover insights through intuitive reporting and dashboards.
The magic happens when Marketing Cloud is seamlessly integrated with other products in the Salesforce suite, including third party FinancialForce products and Sales Cloud. Taken together, these platforms can give you a 360-degree view of interactions with your prospects, and enable you to trace your spend on each channel as you move prospects along the journey to sale.
Take OSI Digital's engagement with Wamberg Genomic Advisors (WGA) as an illustration of the possibilities.  WGA required a marketing system that would enable them to trace their marketing spend and optimize their marketing for prospects considering the company's custom genomic product offerings. To help them achieve this, the OSI team integrated Salesforce's Marketing Cloud with Sales Cloud into one comprehensive solution.
Connecting Finance, Sales & Marketing
OSI Digital has expertise in Marketing Cloud, Sales Cloud, Service Cloud, Community Cloud, Salesforce CPQ and Financial Force. Within six months, we built a solution that enables WGA to target and communicate with their prospects across multiple channels in the best way, considering their stage in their buying journey. We also built an e-commerce component with email and SMS communications that were automatically prompted by specific website and shipping events. This e-commerce portion required financial gateways to process debit, credit cards, Google Pay, and Apple Pay. This was all integrated with the other Salesforce platforms.  By connecting finance, sales, and marketing all in one project, we provided WGA's customer with a more seamless experience, and allowed WGA to see the effect of every single marketing dollar they spent.
There are certainly situations in which it makes sense for companies to hesitate at buying comprehensive marketing platforms. A startup, for instance, may be trying to keep its marketing stack lean to preserve scarce resources. But even at this stage, it's important to consider the integrated solution that Marketing Cloud enables. What often gets overlooked by a company trying to remain lean by purchasing individual solutions is that the total cost will likely be greater over time, as they end up spending more money on connecting applications. Another consideration is that an integrated product like Marketing Cloud will do a better job of reaching their customer, and thus, will help generate more revenue.
Close the Gap Between Awareness & Sale
Consider whether Marketing Cloud can optimize your organization's marketing efforts and budgeting, and let us know your thoughts.  With deep expertise in building marketing, sales, service, and financial applications on Salesforce, OSI Digital can help you build your entire marketing system so that you can market and message consistently and effectively over multiple channels — social media, email, print, among others— to get your prospect from awareness to sale as quickly and predictably as possible.
Related Resources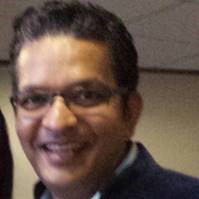 Guru Havanur, Practice Leader, Salesforce Technologies
In his role at OSI Digital, Guru brings significant management skills that have been gained over 20 years of industry experience. Guru's business expertise covers a broad range of industries including hospitality, marketing automation, finance, banking, insurance, technology, and business consulting. His practice areas include enterprise applications, enterprise architecture, Salesforce, and design & application consulting.